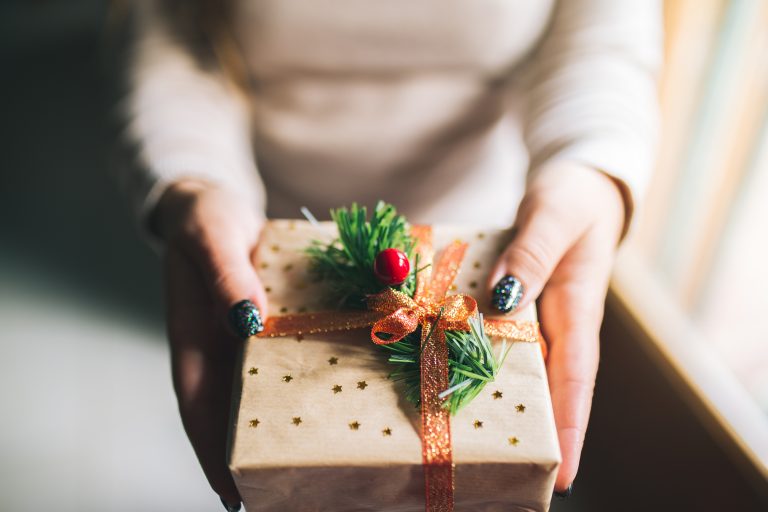 Christmas gifts for coffee-lovers
Bellissimo Coffee30 December 20200 Comments
Shopping for a coffee-lover can be an intimating venture. Fortunately, we have a selection of coffee gifts that will surprise and delight the even most serious caffeine addict in your life.
#1 Specialty coffee beans
Whether they like their coffee black or with milk we have a range of specialty blends and single origin coffees to suit all tastes and brewing methods. Just note fresh is best, so order this coffee later rather than sooner. Note: Order by December 10 & receive free standard shipping Australia wide.
New arrival: Exclusive Christmas Blend
Our signature Christmas blend is a great option for those who enjoy milk-based coffees. Rudolph has been specially crafted for the holiday seasons and pairs beautifully with milk. The elegant flavour profile features tasting notes of ripe cherry, brown spice, and lemon tart. Tastes like Christmas in a cup! Note: Our Rudolph blend will be available from December 1.
If your coffee-loving friend enjoys a milk-based coffee with intensity and a punchy flavour, look no further than our Italian blend. Adored by coffee lovers as our primary house blend since doors opened in 2011, it is a smooth everyday espresso that's consistent year-round in its complexity, balance, body and flavour profile. The Italian blend has grown to represent the signature flavour of Bellissimo Coffee, with notes of cocoa, caramelised cherry, and brown spice. It's a bold coffee that tastes wonderful under milk, or rich and syrupy served black.
For black coffee drinkers, our Mocha Java blend is a great option for lovers of fruit and juiciness! For something a less fruit driven and more deep and complex, try out our Ultimo blend.
Single origin coffee is best suited for filter brew methods. If your coffee-lover uses a French press, AeroPress, or V60 brewing tools then impress them with your coffee savviness. There are some single origin coffees that just leave a mark; Shakiso Guji is one of those coffees! Hailing from the renowned Guji Zone in Ethiopia, this coffee showcases the beauty of what this area can produce. With soft boysenberry notes on the body, balanced by nectarine and citrus, this coffee is a delight to drink.
Want to truly spoil them? Grab something from our Single Origin range. All are cracking coffees, but we have a soft spot for El Borbollon from El Salvador right now – who doesn't want toasted almonds & sweet molasses in their coffee?
#2 Take the Plunge
The Bodum Caffettiera French Press is truly the classic coffee maker. We love its simplicity when it comes to brewing and cleaning but importantly it really delivers on purity of flavours and maximum taste for black or milk-based coffee. Your coffee-loving friend will appreciate the wide grip handle and its ability to transform into a brewer for tea or cold brew coffee. Our 3 cup model brews 350ml of coffee – perfect for coffee for two. For the environmentally conscious coffee-lover, the plunger is a great option as no additional filter parts are required. Its chrome-plated stainless-steel frame and heat resistant glass means you can expect the Bodum French press to last for many years to come.
#3 Rhino Compact Hand Grinder
Coffee is best enjoyed freshly ground, which is why the Rhino Compact Hand Grinder is the perfect gift for those who want to elevate their home coffee experience. This compact grinder grinds up to around 23g at a time which means it is perfect for fresh grinding for the Bodum Caffettiera French Press, V60 2 Cup brewer, as well as most other brewing methods. It features quality, adjustable ceramic conical burrs which minimises static, creates consistent particle size and allows you to locate the perfect grind point. Grinding takes about 2 minutes and a fun hack is to remove the handle and attach your drill to the top meaning grinding can be done in seconds. This grinder is a great solution for travel, work, or home.
#4 V60 Dripper
The intrigue around alternate brewing methods is demystified with the Hario V60 Dripper. This simple, affordable brewing device is a brilliant foundation for exploring the more subtle coffee flavours found in single origin coffees, but it can also be used for brewing blends where milk is later added. What you'll notice with a V60 brewed coffee is a much cleaner flavour and experience of 'body' in the cup. What's also great is that although it looks techy, it's super easy, takes under 5 minutes to set up and pack up, and it's a great way to experiment with coffee strength and flavours. Just don't forget to grab your Hario V60 2 Cup Filter Papers. The V60 dripper can be used standalone but is definitely better with a Hario V60 Buono Kettle which allows more direct control of the pour into the ground coffee because of its gooseneck shaped spout. If you want to fully kit them up, grab the V60 Range Server and the Brewista Smart Scale II too.
#5 Brewing Scale
If your coffee lover is all about precision, this gift will be well appreciated. This Brewista Smart Scale II measures water and coffee beans to ensure they nail the proper ratio, and the timer helps with bloom and extraction times, too. Sure, weighing coffee down to 0.1-gram increments might seem excessive to you, but you definitely won't be complaining when they serve you a spectacular cup of coffee.
#6 Minipresso NS portable espresso maker
Ideal for the adventurous coffee enthusiast, the Minipresso NS allows users to prepare a top-notch espresso coffee wherever they may wind up. Pair with our tasty and convenient Kinship pods, compatible with the NS model and can produce up to 45ml of espresso each shot. The compact, light manually operated espresso maker is ideally suited for frequent travelers, hikers or camping excursions.
#7 Bodum Double Wall Thermo Glasses
The Bodum Double Wall Thermo Glasses are so versatile they can be used for cold brew, hot coffee or for a night cap. The quality is implicit in these double walled glasses and they feel great to hold. They are dishwasher, microwave, oven, and freezer safe and they feature a tiny silicone plug which allows air pressure to release as needed. Simple and stylish and perfect for enjoying coffee.
#8 Bodum Travel Press Set
Make their morning brew even more convenient with the Bodum Travel Press set. No matter where they go, the portable Travel Press allows users to prepare and enjoy plunger coffee (or a cup of freshly brewed loose-leaf tea) in the one device. Its double-wall construction keeps your coffee hotter for longer and the colourful Bodum silicone band for safe and ergonomic grip.
#9 Give the gift of choice. Grab an E Gift card.
Give the gift of options this Christmas with a Bellissimo Coffee E Gift card. These make the perfect present for any coffee-lover that frequents our cafes. They can use it in store to purchase beans, brewing equipment, and accessories, or even their daily drink! A super thoughtful coffee gift that lets them decide.
Impressing the coffee-lover in your life is no easy feat. We hope our Christmas gift guide has made shopping a little easier this year!
---
Leave a comment
All comments are moderated before being published.