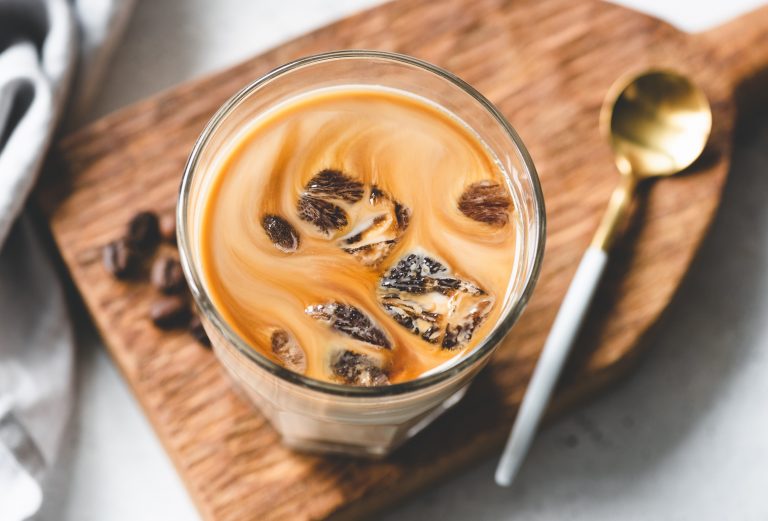 Summer-Ready Cafe
Fiona Smart (Cafe Lab Hospitality Consultants)3 November 20200 Comments
Summer is almost upon us and with it comes the Christmas season, school holidays and, fingers crossed, a less stressful and 'Happy New 2021'. Traditionally, for some cafes this is the busiest time of the year whereas for others, like those in the CBD, it's been the time to take a well-earned break. 2020 has taught us that attempting to predict the future with any certainty is impossible and that our ability to adapt and be resourceful are our allies in an evolving landscape. This summer your customer base may be somewhat different – less travellers and more locals for example, but they'll still be seeking a great experience in a comfortable environment. Whether it's your first or fifth year in business this is a premium vantage point for planning forward for the next few months and here's a few tips that may help you prepare for a positive summer in your cafe.
Summer S.W.O.T - If you haven't already, take a couple of hours to look at your business as impartially as you can. This should include the elements of a basic SWOT (strengths, weaknesses, opportunities, threats). If you involve your team members in this process you can gain even more insights into what is and isn't working, as well as creating space to hear any feedback and ideas that your customers may have passed on along the way. Keeping summer in mind, some categories to consider are a re-evaluation of your position in your local area in terms of competitors, your food and beverage menu, customer comfort, managing Christmas bookings, taking up possible seasonally based retail opportunities, opening hours/public holidays, rostering and staff availability. Use your SWOT analysis to generate a list of actionable tasks.
Summer usually means changes to people's habits, so adjust your roster if needed to ensure you can handle the early morning coffee rush getting earlier. Also work out your holiday opening hours and lock down a roster with your team as early as you can. It's also a good idea to keep a record of what happens in your business around each public holiday every year to help you plan for the next year. Things like opening hours, sales figures and staffing levels. Although this summer may be quite different to what you've experienced in the past it's still worth checking back on last year's numbers to help inform your decisions.
Update your menu for summer and highlight your use of seasonal produce. We see a tendency toward lighter, healthier options as summer arrives so be early to introduce things like fresh muesli, brekkie bowls, salads with protein add-ons, and superfood smoothies. Don't forget to take a bunch of photos and promote the new menu items on your website and social media, as well as on your blackboards and in-store marketing material. Make sure the staff have tried any new food or beverage items so they're confident to speak to your customers about them and therefore generate sales.
Your customers will be grateful for the addition of a well-balanced cold-coffee and drinks menu. Increase your coffee profile with the addition of a cold drip tower and cold brew coffee, iced batch brew and affogatos, and have plenty of ice on board for the surge in iced lattes! If space permits, have a good range of smoothies, juices, frappes and milkshakes on your menu as these items can be a higher profit margin if designed well. Make sure your bottled drink offerings are displayed well close to your point of sale and consider an increase to the par levels of some bottled drinks. If you have a liquor license, get your team promoting a cold beer or glass of wine with every lunch (and a bloody mary with brunch on the weekends).
Customer engagement - Depending on where you are located, you might be seeing new faces in your cafe, especially if you're in a tourist area. This is a fresh opportunity to win over new customers, make them regulars while they're there and generate positive word of mouth around town.
Lots of activities and events usually happen over summer like markets, outdoor cinema, Christmas carols, beach days and sporting events. Make an events calendar for things happening in your area, look at how they impact you, negatively or positively, and work out how you might align yourself with them and get extra customers in the door. Your local council will usually provide an events calendar like

this

which you can tap into, as well as populate with your own more local area events.
Use social media to engage with your customers. You can create your own hashtag for people to use which will help to gather user generated content. Encourage your customers to share their cafe experience on socials and share that content directly onto your pages with a tag and shout out to the original content creator. As much as you can, grab images of your cafe full of diners enjoying their time with you and share these images when appropriate.
Planning for Christmas should also be part of your summer prep routine as it's a great time to make some extra revenue with retail items. A great idea is to develop your own line of retail products using the signature items from your menu. This could be a house made relish (that customers rave about), your praline butter, your house blended muesli or your premium sourdough loaves. It's also worth keeping a few gift vouchers at hand for the last-minute gift buyer. If you have the space, create a retail display area with hampers, gifts and bags of coffee beans.
Get prepared with your space so that your customers and team are comfortable. Make sure you're prepared for the heat with air con, misters, fans or blinds. Summer also means more insects around make sure you're ready for that and on top of your pest control program.
Equipment servicing - Make sure your important equipment is up-to-date with its servicing, including your coffee machine and grinders, fridges, ice machines and cool rooms. Keep an eye on your fridge vents and give them a clean if necessary, to maximise their efficiency.
Check in with your suppliers around their closure times to avoid any potential supply issues, keeping in mind managing the age of your coffee beans.
Update your music playlists and refresh with some uplifting summer vibes :)
Beyond Christmas, don't forget the January lull that many cafes experience and get prepared for that. This could be the time you tackle some of the tasks you couldn't get to throughout the year OR the opportunity to take a few days off!
After such a difficult year, don't forget to acknowledge and show appreciation to those that have supported you. This may include your team, your suppliers and customers but could include a family member or friend that's helped keep you on track. This year we've all faced challenges, as well as being given a whole new perspective on life. It's been a lot to take in so importantly – take a moment for yourself to reflect, recharge and enjoy the summer.
---
Leave a comment
All comments are moderated before being published.