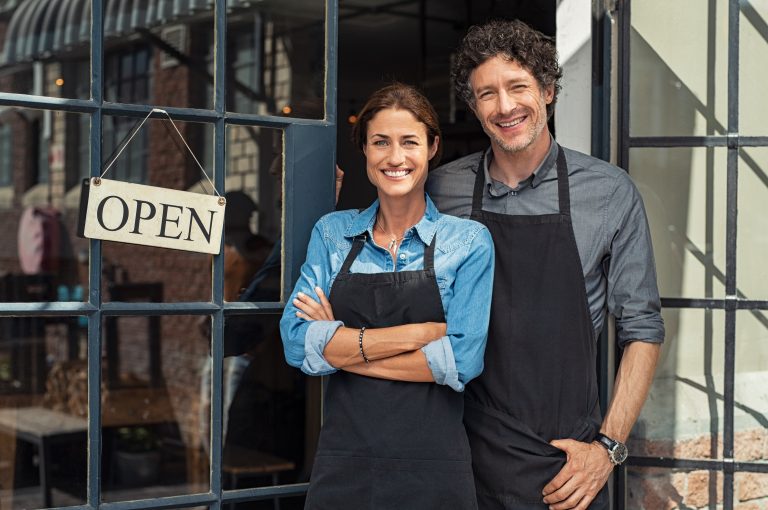 Managing Cost of Goods
Fiona Smart (Cafe Lab Hospitality Consultants)22 July 20200 Comments
Costing your menu items and knowing your Cost Of Goods Sold (COGS) is a fundamental part of running a financially successful cafe. It can seem daunting to initiate, but once established, the process becomes easier over time. The benefits of implementing either manual costing or a costings program are not just financial, they create more understanding and accountability for your team, enabling them to make better decisions for your business, as well as giving you oversight on the true cost of each item you are selling.
Now is a good time to check in on your COGS, as many suppliers' pricing has changed during the Covid-19 pandemic. Also, you may have introduced new menu items, new retail/pantry products or moved entirely to take away, which will mean some of your production and packaging costs may have changed too. Recent studies have indicated profit margins average between 4 – 7% in the cafe sector, meaning it's vital to do everything you can to manage these flexible costs.
How Does It All Work…?
The cost of the ingredients you use to make each dish or drink you serve makes up the largest single portion of your expenses after wages, and it's the biggest cost that you have some control over. Generally speaking, food costs should fall between 25-30% ex-GST depending on your business model. There are numerous scenarios and factors that affect what your target food cost should be e.g., you are takeaway only, your products are all made inhouse using premium ingredients, your fixed costs (like rent) are low, or you serve large volumes of alcohol. There are myriad scenarios and therefore your COGS percentage target can be unique to your cafe situation.
Food Costing Platforms
You can use commercial food costing apps such as CookKeepBook or MenuCoster and certain POS systems like Kounta have costing capability built in, or available as an add-on function. Some of these programs and apps have a range of products from free versions right up to all encompassing stock management systems (where they become a more expensive outlay). It is, however, worth looking at what you will save in the long run when assessing true value.
Menu Costing Example
In the example spreadsheet, the ingredients in this bacon and egg breakfast costs a total of $2.40. If you're aiming for 25% food costs, multiply $2.40 x 4, then add 10% GST on top, giving you a menu price of $10.56. This could be rounded up to $11.
If you think your market will accept it, you can always raise that price a little, say to $12, giving you a COGS on that item of 22% and creating some room to adjust other items on the menu that may be difficult to get under 25%. This is great if bacon and eggs is one of your best sellers, is low waste and quick and easy to produce. If you sell 5 of them on average per day, that additional $1 adds up to $1,825 extra dollars in a year.
The downside of using a basic costing sheet is that you will be reliant on manual updates of your unit price for ingredients when supplier prices fluctuate, but it can work well enough for smaller cafes with small menus.
If you haven't costed your menu before you'll need;
Batch recipes
Plate-up portions
Supplier invoices
Digital scales
Costing program or Costings sheet
Time allotted for you or a team member to focus on getting the task done
The steps include:
Build master ingredients list (all the items in your fridge and dry store)
Cost out the batch recipes
Cost out plate-up/menu items to first draft
Tweak portions and ingredients
Finalise recipes, portions and prices
Finalise menu
Program POS system
Batch Recipes – These are your bulk prep items like muffin mix, braised meats, hollandaise and batches of beans. Create recipes using the pre-cooked weights and when your batch is complete, weigh the total yield and translate this into total portions per batch. Once you have worked out the cost of your batch (and each portion), you will add the portion weight into your costing sheet as part of building out your individual menu item prices.
Plate-up Portions – You'll need to I.D. all of the items on the plate right down to sprinkles of dukkah, edible flowers or the rock-salt-bed under oysters. It's better to weigh the items that go into your dishes i.e., rather than calling it 'scoop of chips' or 6 large brown onions, call it 200g of chips and 400g peeled brown onions.
Balancing Your Menu Prices
Once you've costed out your menu items, you'll find some items with a higher food cost percentage than others. You may choose to increase or decrease some prices to buffer the prices of others. Consider how many of each dish you typically sell and aim to have your biggest sellers, your most profitable dishes.
Factors that will affect how you balance prices on your overall menu include;
Which items easily sell
Labour intensiveness
Competitor pricing
Perceived value ie., looks spectacular on the plate
Which items consistently fluctuate in price eg. avocados
Wastage
An added benefit of doing this process is it helps you identify your most profitable items, so that you can get your team to push those dishes first, or use them more frequently in promotions.
Put simply, if your weekly revenue is $10k (ex-GST), and you can reduce your food costs from 30% to 25%, your annual saving is $26,000.
How Does GST Affect This?
If you don't calculate food costs ex-GST you'll get a false idea of your COGS. In the above example that would mean your 30% COGS is actually 33%, and when the average profit margin is between 4-7%, that makes a big difference!
Why Are My Cogs Always Out?
Keep an eye on your Profit and Loss statement to understand what's happening operationally with your COGS. If they're continually over the expected percentage look at things like;
Excessive stock purchasing
Wastage
Over portioning at service point
Allocation for staff meals
Specials boards pricing
Promotions and deals
Theft
Supplier pricing changes
Quick Tips
Cost out your bulk prep items first
Work with precooked weights ie. meats will lose up to 30% of their raw weight when cooked
With ingredients that tend to fluctuate in price, cost at the most expensive price they typically come in at
Create par levels for dry stores and cool rooms to avoid excessive stock on hand
Implement wastage sheets and ongoing accountability
Perform monthly or quarterly stocktakes
Minimise your menu and focus on what you can do really well
Have your plate-up guides laminated and in clear view of all chefs and cooks
Accurate food costings should include any packaging eg. jars (if selling jam/chutney), bamboo takeaway cutlery etc.
Costing your menu is an important first step, but managing your COGS target is an ongoing exercise. Systemising the process as much as possible will not only benefit you financially but make your workplace more organised which will assist in staff retention and your sanity in general. If you need any help in your cafe, reach out to our Bellissimo Coffee team.
---
Leave a comment
All comments are moderated before being published.