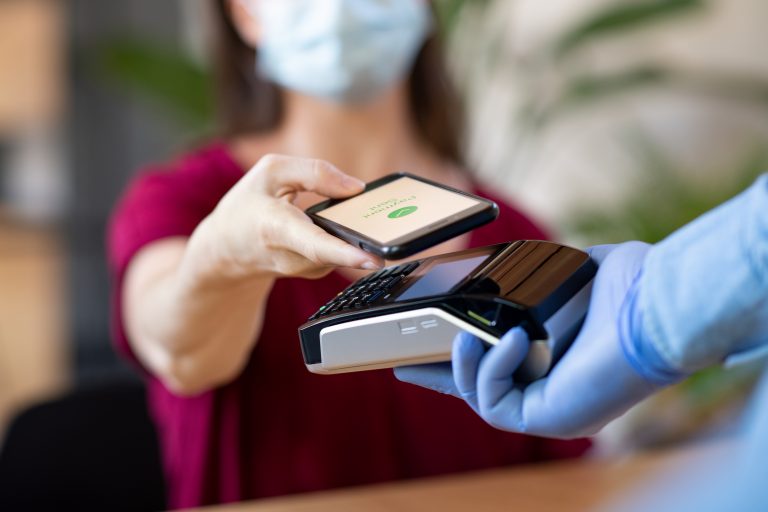 5 Ways to Increase Sales in Your Cafe
Fiona Smart (Cafe Lab Hospitality Consultants)18 August 20200 Comments
In the current financial climate it may appear a challenge to extract more dollars from your customers' pockets, however regardless of external factors it's important to always maintain a focus on sales growth. Sales culture starts with the owners and/or managers in a business. If there's no focus on sales and no accountability around sales outcomes, then it's possible your business will not be making improvements in this area. Having worked with a range of teams and cafe situations there are some actions that can be quite easily implemented to improve sales.
Build Your Sales Team
Due to a number of factors pertinent to small business, it's often the case that staff are not adequately prepared for a role in 'sales' when they're recruited. It's important that all team members understand that their role is primarily a sales and customer experience role, and they need to be comfortable with that. Here's some ideas that can help;
Provide the tools your team needs to be great at sales. That's things like up-to-date product information, well lit displays, decent plates and well presented signage
Try some role play. This is a good way to build confidence and improve product knowledge for staff developing their sales skills. Have them practice suggestive selling on each other as well as role playing those moments when customers can be difficult, or when they simply say no thanks
Have your best salespeople train others in the team. Sometimes when the training and tips come from co-workers, it's more readily absorbed
Disarm the fear of getting a 'no'. If three out of ten customers say yes to a $4 extra every day, that adds up to over $4,300 per year!
Don't underestimate the power of descriptive language. Train people out of phrases like 'anything else today?' and replace it with 'our blueberry muffins are fresh out of the oven, would you like to try one?'
Product Knowledge
In an ideal world no staff would commence a shift without a proper induction into your business but quite often circumstances mean people are thrown in at the deep end. Not all staff are proactive in their learning and it ultimately comes down to the mechanisms you have in place to ensure your frontline team knows your products enough to confidently and accurately speak about them. Here's a few things that may help;
Include your current menu and a list of your cabinet and retail products (with descriptions) in your induction or store manual
Create quick reference guides in store with key information like ingredients, 'pairing' information and flavour notes. You can display a 'companion sales guide' to inform your team about the best suggestions to make to your customers
Use the backside of your cabinet display price tags to highlight ingredient information
Create a menu and product orientation quiz for your team using applications like

Google Forms

or

Survey Monkey

Create occasions where your team can taste your products and encourage conversation about what they do and don't like, and why
Merchandising
Your cabinets and retail displays should be so well presented and informative that they sell for themselves. The goal here is to make it as easy as possible for your customers to buy from you;
Price and label all items. Your customers shouldn't have to ask what an item is or how much it costs
Establish a 'customer-facing' audit routine daily, meaning all displays are checked from the customers perspective. Assign accountability to roles on the roster
Set a precedent in terms of how your retail shelves, ambient displays and cabinets should look. Take a photo and keep this in store or in your group socials as a reference. You could also have an afternoon version for when stocks are getting low and this could include changes to the display platters, arrangement of stock and additions of fruit and vegetables to add colour.
Ensure the images on your online ordering system have a consistent background, lighting and generally look appealing
Set Targets
If your team hasn't been provided with any targets, whether that's overall sales, average transaction value (ATV), wastage or wage targets, how can they be expected to achieve results? Here's some ideas;
Utilise your POS system. Even the most basic systems should provide a range of reports that inform things like hourly sales, transaction numbers and ATV. Use your hourly sales report to drive initiatives like afternoon 'value deals' with the added benefit of gaining oversight on low performing products
Create team incentives. Although it may be your counter server / waiter that prompts the additional sales, better outcomes come from a team effort. For example, when your chef is prompting your front of house team to upsell sides on a Saturday or to move the last few muffins, you're building a more cohesive sales team
Identify your higher profit margin items, inform your team and encourage them to sell them as a priority
Set challenges such as the 'hash brown challenge'. A simple exercise like this on your busiest day can increase daily sales by over $100 adding up to thousands of extra dollars per year.
Accountability
If you're an owner working in a business there's a good chance that when you're there the team will be working in alignment with your expectations. It's when you're not around that you need to back up your sales initiatives with systems, ongoing accountability and support. If there's no accountability there'll be inconsistent results.
For better engagement, work collaboratively with your team to create their targets, and keep them realistic and achievable
Task your team with updating displays so they take pride and ownership
Set and stick to the regularity of updates on their progress with the targets you've set
People need feedback to be able to improve. Talk to your team to uncover any blockages as well as take on suggestions on ways to improve sales initiatives.
Be the best example of what you expect from your team
Building a team that understands what, why and how to sell your products is a pathway to a healthy sales culture. A good philosophy to remember is that customers come to you because they appreciate your products and what you do therefore sales is intrinsically linked to a positive customer experience. When you have pride in your offering it stands to reason that you would want to share the full experience of your cafe with your valued customers.
If you need any help or would like to talk more about growing sales, reach out to our team – we're happy to help!
---
Leave a comment
All comments are moderated before being published.